Stand out from the competition and make a lasting first impression with plastic business cards from Suncoast Identification Solutions. Handing a prospect a custom plastic business card not only makes a statement, but you'll give people a reason to remember you. Plastic business cards are perfect for virtually any industry including fitness, religious institutions, marketing, and real estate. Our custom cards are the size of a credit card and easily fit into a wallet. The vibrant, full-color imprint is protected under a durable waterproof over-laminate.
Want to be able to write on your cards? Opt for a matte finish in place of the high gloss laminate and use any pen to fill in important information on the spot. We also offer transparent or frosted plastic cards for those who want to make an even bigger statement.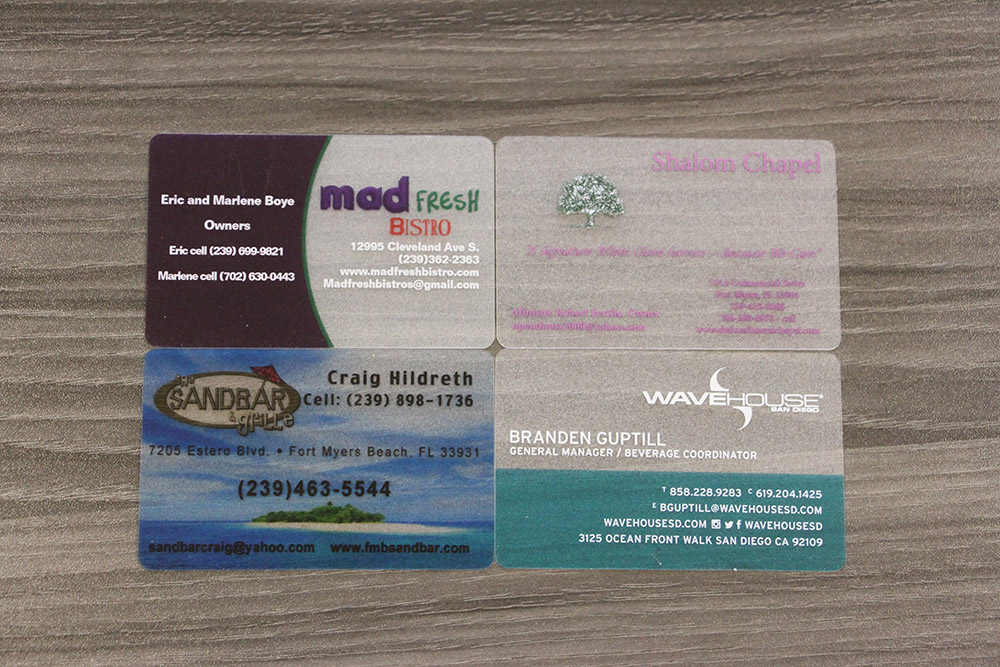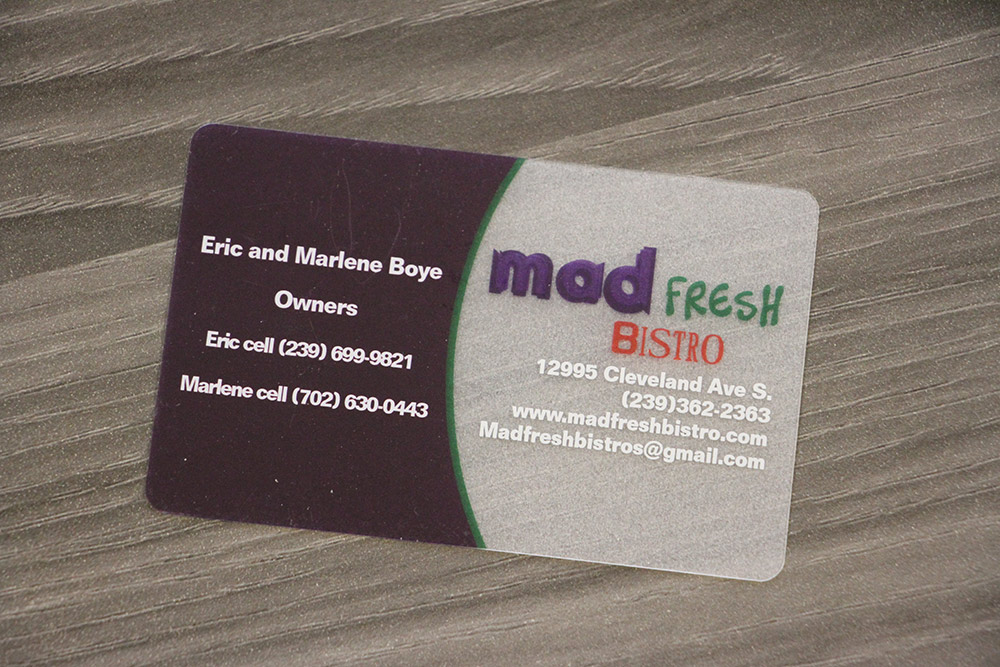 Custom Plastic Business Card Design
Available with square or rounded corners, Suncoast Identification Solutions can create your custom plastic business cards with your logo or print-ready artwork. Need some help coming up with a design? Our graphics department can help you create a design that truly reflects your business and what you do.