Custom Gift Cards
Gift cardholders often spend more money than the value of their gift card, bringing in additional money to your business. Custom plastic gift cards from Suncoast Identification Solutions are made from a high-quality plastic that won't crack or break and is more durable than PVC. Your cards can be personalized with your business' name, logo, and barcode to help you easily track how much money is on the gift card. You have the option of printing a card with its face value ($25, $50, $100, etc.)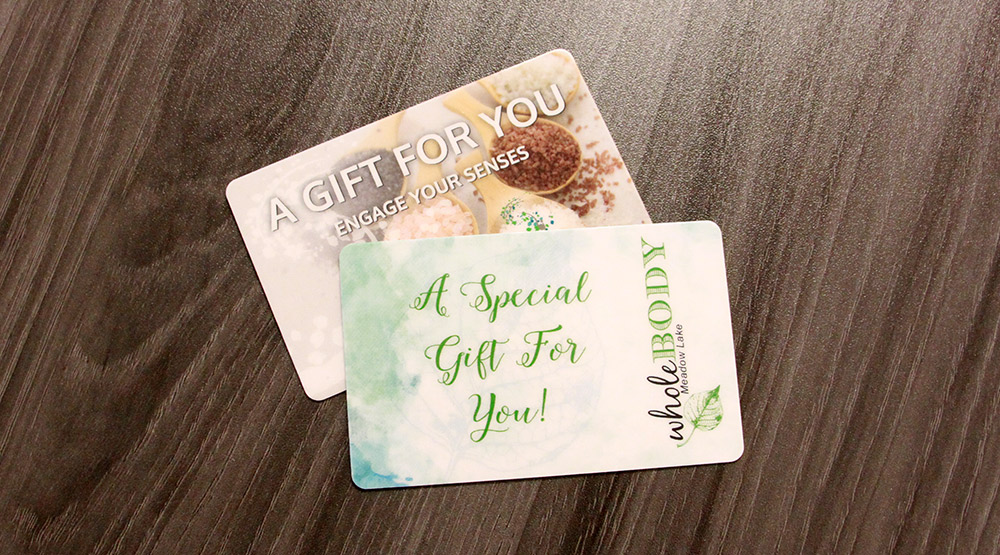 Uses for Plastic Gift Cards

Restaurant Gift Cards
Retail Gift Cards
Spa Gift Cards
Movie Gift Cards
Arcade Gift Cards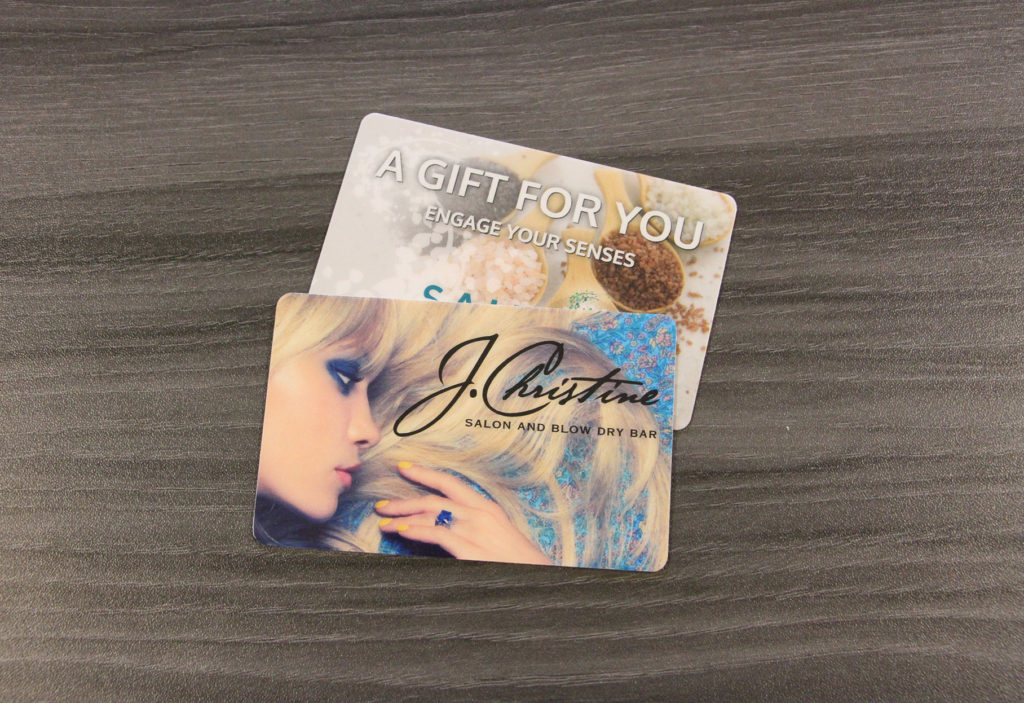 The Perfect Alternative To Conventional Paper Gift Cards
Gift cards are an essential marketing solution for so many businesses. They allow your customers to reward and give out your products and services, all while showcasing your brand. Plastic gift cards hold up to daily wear and tear and can survive in a recipients wallet for years. The professional look of a plastic gift card adds credibility to your business. We also offer preprinted and custom printed gift card holders so that your cards make a great impression when they are given out.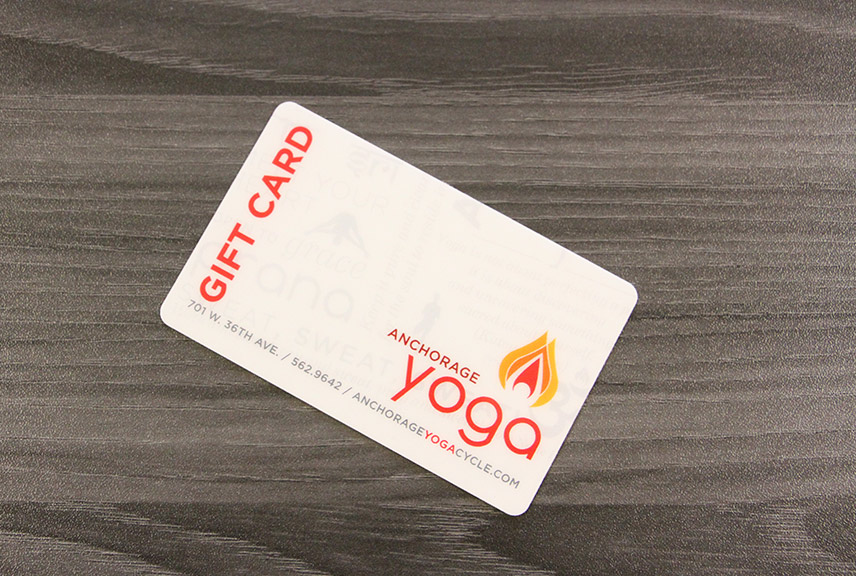 Don't Sacrifice Quality For A Custom Design
We offer customized solutions that are tailored to your business' exact needs. Our plastic gift cards are available in a range of standard designs, but can also be customized in any shape you want. Your plastic gift cards can include a barcode, sequential numbering, or other data for customer tracking and can be formatted to work with your existing software. The surface of our plastic gift cards are a water-resistant polyester core with a protective, durable, and high-gloss laminate designed to protect your gift card from cracks, spills, and peeling.