Custom Plastic Menus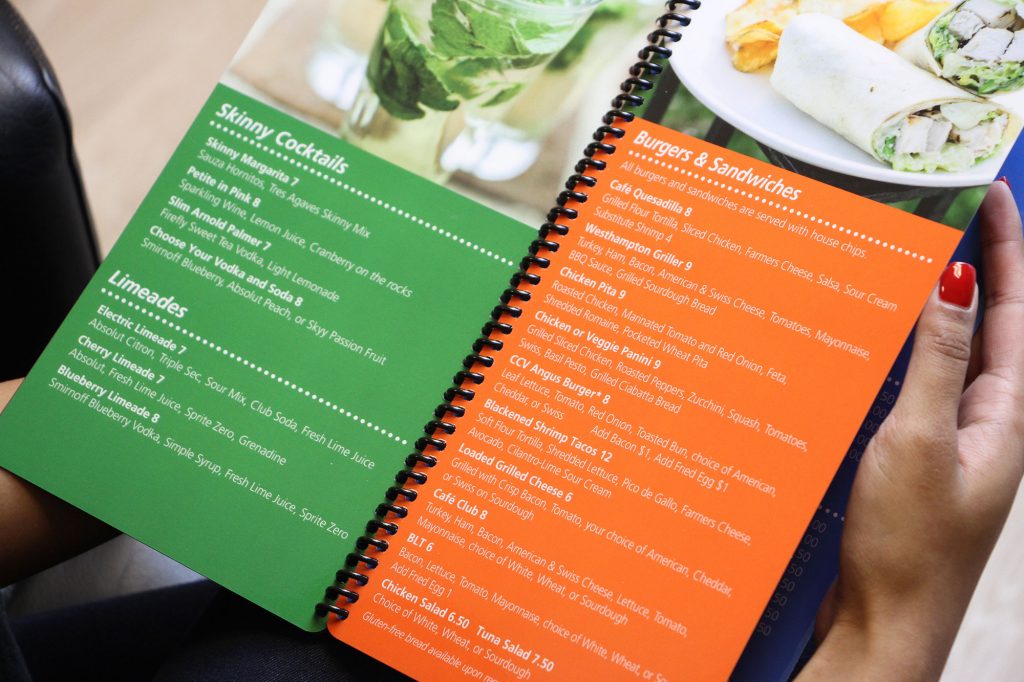 Give your restaurant or business a better way to communicate its menu options by choosing custom plastic menus from Suncoast Identification Solutions. Our plastic menu printing is durable, resilient and able to go the distance for your business. Unlike paper menus that are always at the mercy of spilled food, splashed water or accidental tears, our waterproof plastic menus hold up to constant use. They resist tearing and are easy to clean.
Our professional menu printing allows you to choose from a variety of sizes, formats, finishes and thicknesses. We offer 5-, 10- and 12-mil synthetic substrate, matte or gloss finishes and lamination. If you need a non-standard size, our custom menu printing service can accommodate measurements up to 11 by 17 inches. Let us help you create a menu that will remain clean and crisp, and allow your company to stand out from the competition.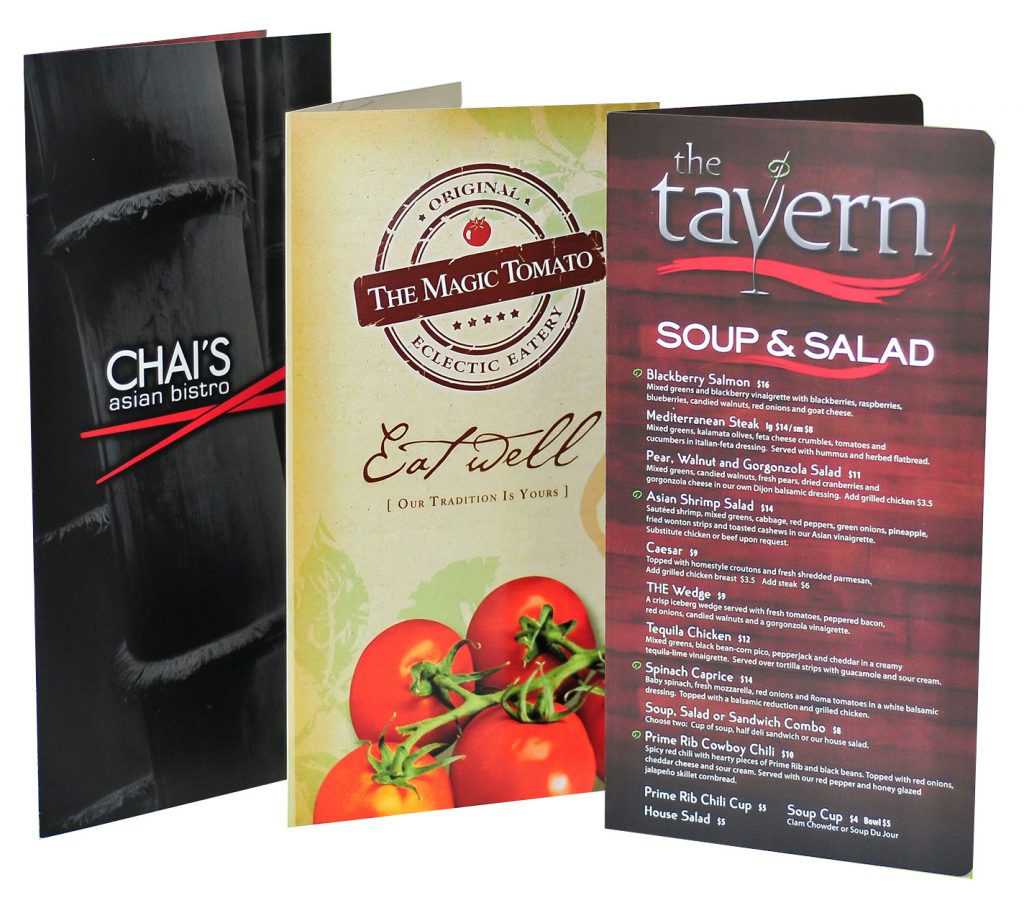 Plastic Menu Uses

Wine & Desert Lists
Sports Bar Plastic Menus
Nightclub Plastic Menus
Spa Plastic Menus
Outdoor Plastic Menus
Car Wash Plastic Menus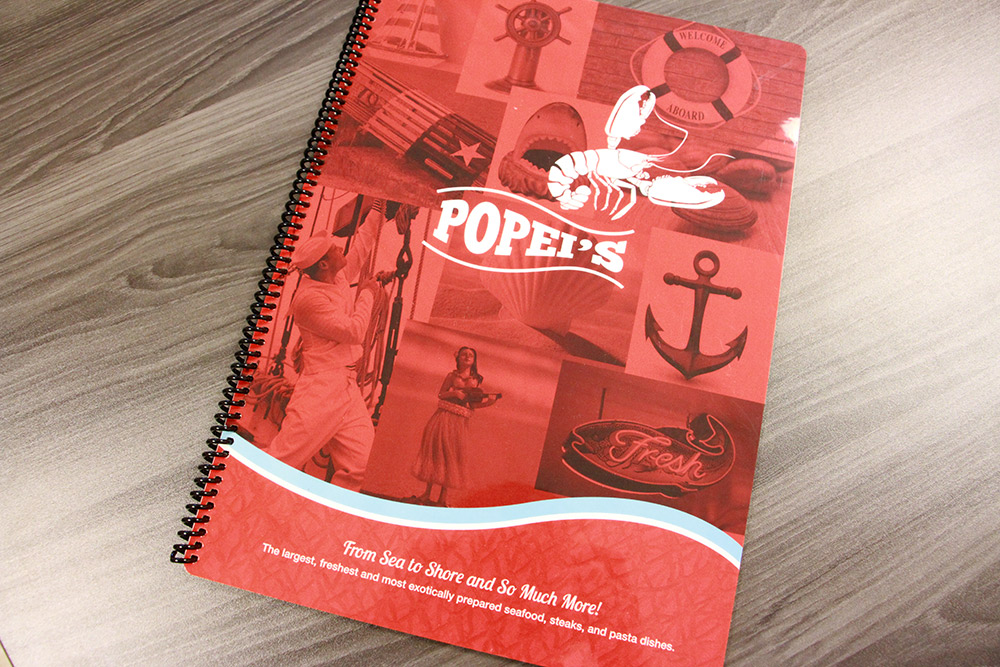 Trust Suncoast Identification Solutions for Your Plastic Menu Needs
When you come to us for laminated menus for your restaurant or business, you get the best. That's because we don't just laminate paper or slide paper menus into plastic protectors to create our products. Rather, we use a synthetic substrate that's waterproof, tear-resistant and durable. You won't have to deal with stains and peeling corners, or have to regularly reprint and replace your menus due to damage.
Backed by more than 20 years of experience, our company offers a turnaround time for custom menu printing that is among the fastest in the industry. Our staff is committed to delivering the highest level of customer service and will be happy to help you choose the best solution for your restaurant or business. We're here to help you create menus that stand out from the crowd.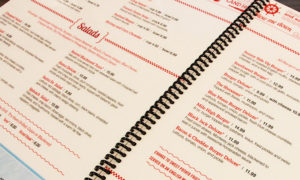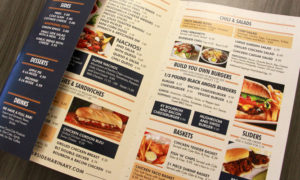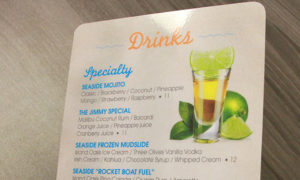 Types of Plastic Menus We Offer
Spiral-Bound Plastic Menus
Offering an alternative to the traditional paper menu, spiral-bound plastic menus are perfect for restaurants and businesses looking for a way to consolidate multiple menus without creating additional clutter.
Folded Plastic Menus
Suncoast Identification Solutions can create trifold and bifold plastic menus from a durable synthetic substrate. There's no laminated paper and no peeling corners. Sizes are available up to 11 by 17 inches.
Flat Plastic Menus
Not all restaurants and businesses need large, multiple-page menus. Whether you want to create a separate menu for seasonal specials or you're interested in tabletop laminated menu printing, we have a flat menu solution to meet your needs.