Custom Plastic Menus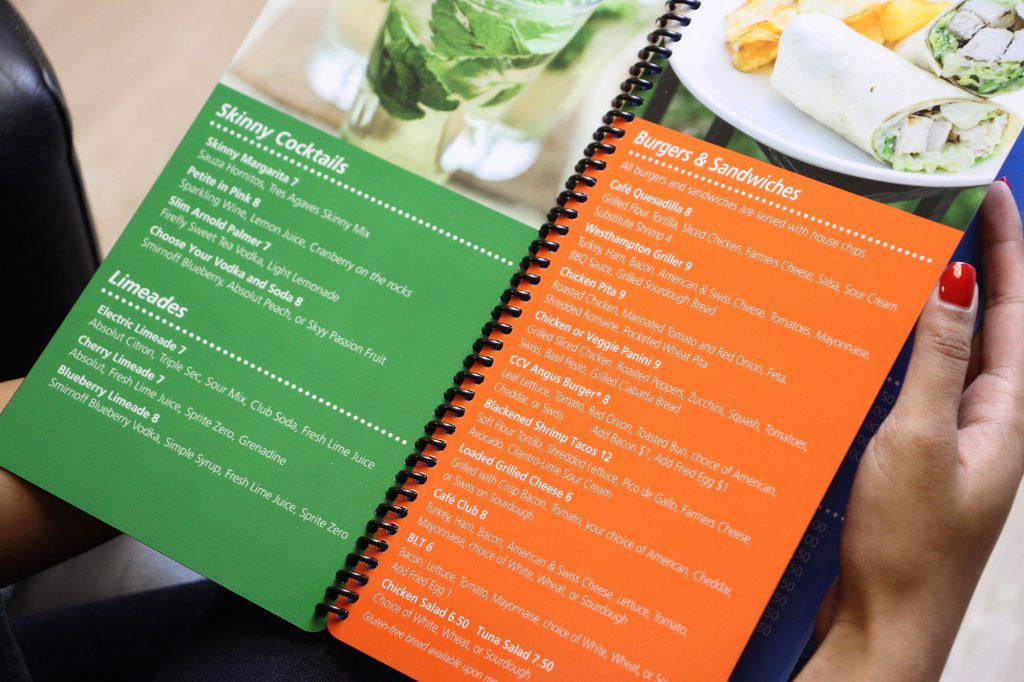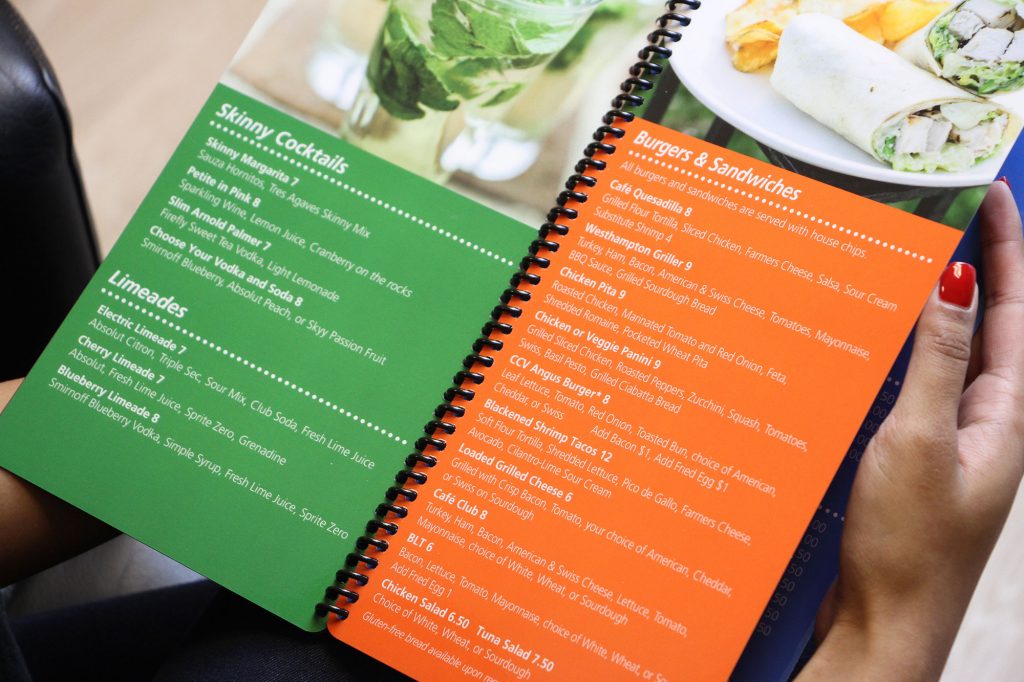 If you're tired of replacing your paper menus every time they rip or food gets spilled on them, then it's time to plastic menus. At Suncoast Identification Solutions, our plastic menus are available in a number of different sizes, formats, finishes, and thicknesses. We offer 5, 10, and 12 mil synthetic substrate, matte or gloss finish, and lamination. Looking for a non-standard menu size? We can print menus in any size up to 11×17 inches. Let us help you create a menu that will last and allow your business to stand out from your competitors.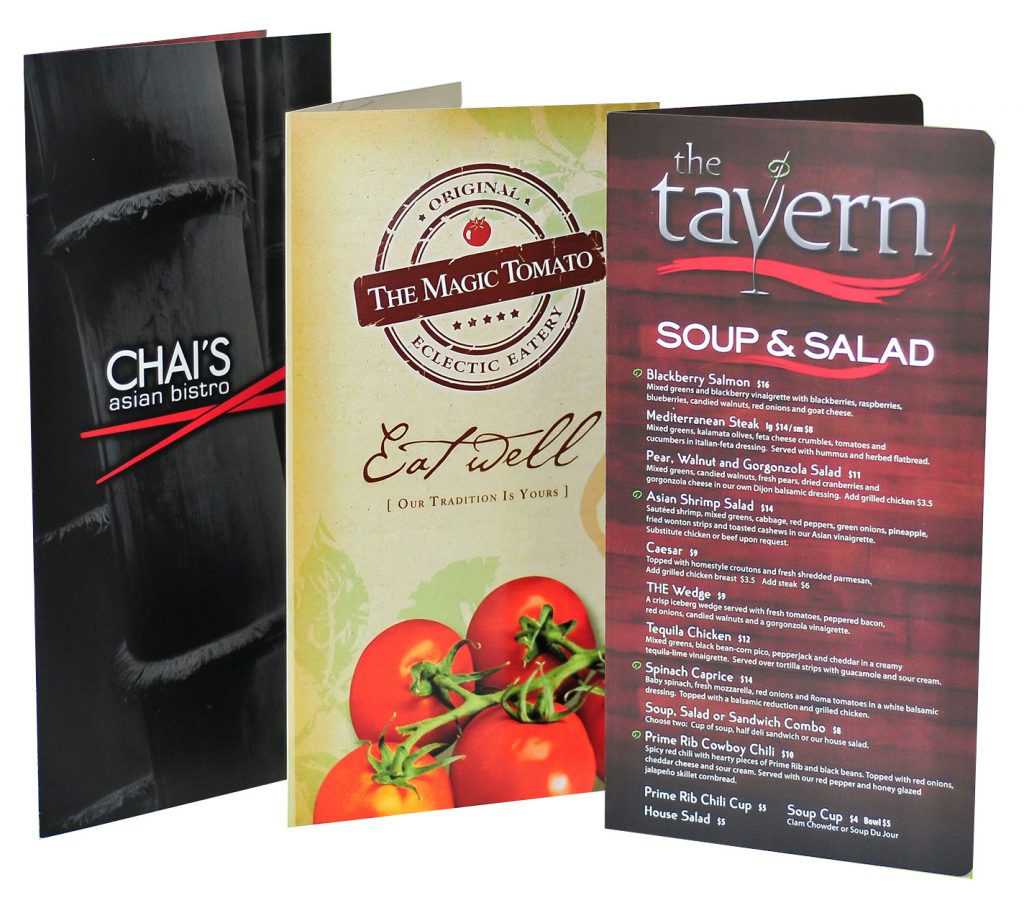 Plastic Menu Uses

Wine & Desert Lists
Sports Bar Plastic Menus
Nightclub Plastic Menus
Spa Plastic Menus
Outdoor Plastic Menus
Car Wash Plastic Menus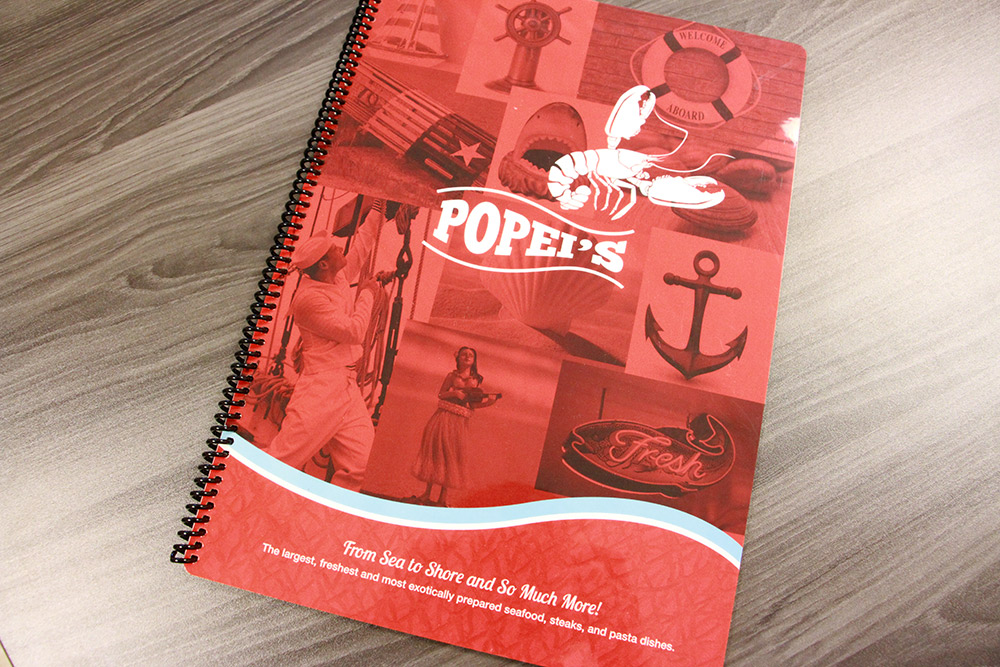 Don't Settle For Imitation Plastic Menus.
There are no laminated paper menus here. Instead, we use a synthetic substrate that's waterproof, tear-resistant, and durable. You won't have to worry about customers peeling the corners of your menus or your menus staining from spilled food and drinks. Looking for stands, menu inserts, and placemats to accompany your plastic menus? We offer those too. Contact us to learn more about pricing and the options available.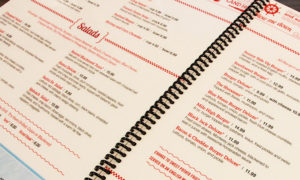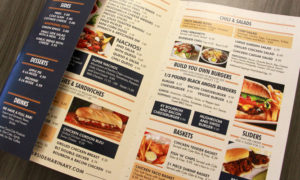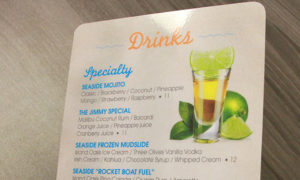 Types of plastic menus available:
Spiral Bound Plastic Menus
Looking for an alternative to traditional paper menus? Spiral-bound plastic menus are perfect for restaurants looking for a way to consolidate multiple menus without creating additional clutter.
Folded Plastic Menus
Tri-fold and bi-fold plastic menus from Suncoast Identification Solutions are made from a durable synthetic substrate. There's no laminated paper and no peeling corners. We can customize a menu in any size up to 11×17 inches.
Flat Plastic Menus
Not all restaurants need large, multiple page menus. Whether you're looking to create a separate menu for seasonal specials or you're looking for a tabletop display menu, Suncoast Identification Solutions has a flat menu solution to fit your restaurant's needs.